iBUYPOWER Snowblind
Snowblind Meters
(*Please install
Rainmeter
before installing the Snowblind Meters)
RGB Software
Polychrome RGB
For systems with iBUYPOWER Asrock boards using motherboard RGB control. For non iBUYPOWER version motherboards, check the RGB software for your specific board.
Asrock RGB Dongle
For Asrock H310, A320, and A520 motherboards with add-on RGB controllers
Gigabyte RGB Dongle
For Gigabyte Z390 UD motherboards with add-on RGB controllers
Smart Lighting Driver
For older systems using Smart Lighting
(Smart Lighting will not work with other RGB systems)
Some systems may also be controlled via remote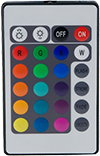 iBUYPOWER MEK and MEK2 Mechanical Gaming Keyboard
MEK Keyboard Driver
iBUYPOWER MEK3 LT Mechanical Gaming Keyboard
MEK3 LT Keyboard Driver
For Notebooks, please refer to the individual product page for that notebook.
For Revolts, please download the drivers from the motherboard manufacturer's website.