About Us
iBUYPOWER symbolizes several key beliefs: unity, strength, ambition, and perseverance. These are fundamental attributes of life inside and outside of gaming. You need them all to win. Leading the pack, iBUYPOWER is gaming, defined.

Since 1999, iBUYPOWER has been delivering on its promise to build the best gaming systems for the most discerning gamers. Even in a time when PCs were not as ubiquitous as they are today, we fueled the passion for gaming by giving our customers the highest quality in custom built computers. Our systems have since become the backbone for professional gamers, game developers, LAN centers, major esports tournaments, and every day consumers.

iBUYPOWER has worked intimately with brands such as Intel, NVIDIA, AMD, Microsoft, Western Digital, Asus, Bethesda, MLG, and many more. Superior performance, reliability, cutting edge technology, and timely production make iBUYPOWER the authority in PC gaming.
The Team and Community
Our dedicated and passionate team works from our offices in City of Industry, CA in conjunction with international support and sales teams in Europe and Asia. Our amazing, in-house production, technical support, creative, and R&D teams work together to provide excellent service to all our customers across the globe. In addition, we take pride in being deeply involved with the community. We like to get immersed and engaged in everything from connecting with charities such as Doctors Without Borders, to attending, hosting and sponsoring LANs, tournaments, conventions and other events. After all, we're gamers, too.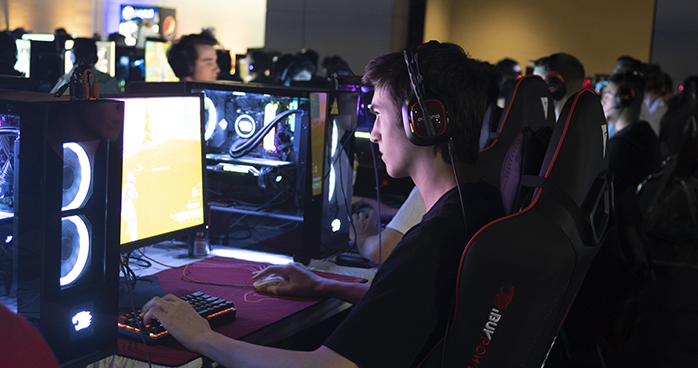 In Esports
Competitive gaming is taking over the entertainment industry in a big way. We've been firm believers in its potential to captivate massive audiences around the world since the very beginning, and because of this, we've worked intimately with leading esports teams, streamers, and events. Organizations such as TeamSoloMid, Counter Logic Gaming, ESL, ESEA, Major League Gaming and many others have collaborated with iBUYPOWER to bring new and exciting entertainment content to millions of fans.

As one of the pioneers of North American esports, we have nurtured and contributed to the growth of not only many popular teams and personalities within the industry, but also the industry as a whole. Our goal is to continue to push esports to the highest level and beyond.