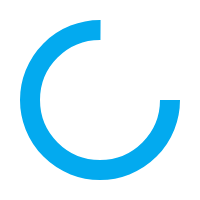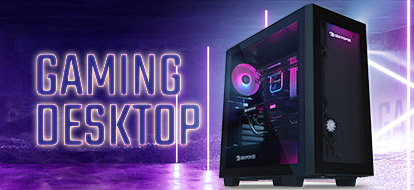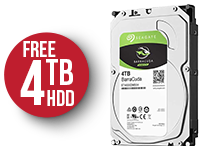 FREE 4TB SEAGATE HARD DRIVE
For ALL Custom Desktops Excluding EZB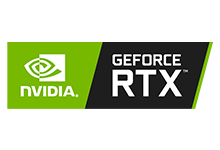 $400 Instant Rebate
NVIDIA GeForce RTX 3080 - 10GB GDDR6X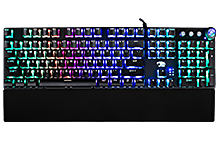 $5 Limited Time Offer
iBUYPOWER Mek 3 RGB Mechanical Gaming Keyboard
Best Selling Gaming PCs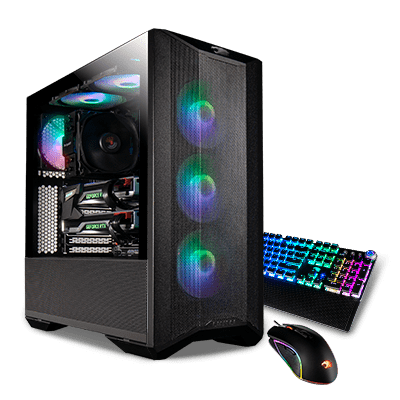 Intel Z690 i9 DDR5 Configurator

(4)
Operating System
Windows 11 Home
Processor
Intel® Core™ i9-12900KF CPU
Video Card
GeForce RTX 3070 - 8GB
Memory
32GB DDR5-5200MHz RAM
Motherboard
ASUS Prime Z690-P
Primary Storage
1TB TeamGroup Z440 M.2 NVMe SSD
| Games/FPS | 1080P | 1440P |
| --- | --- | --- |
| Lost Ark | 235 | 220 |
| Fortnite | 325 | 110 |
| CSGO | 300 | 300 |
| GTA V | 185 | 80 |
| League of Legends | 260 | 255 |
| Call of Duty Warzone | 190 | 130 |
| Valorant | 450 | 405 |
| Elden Ring | 60 | 60 |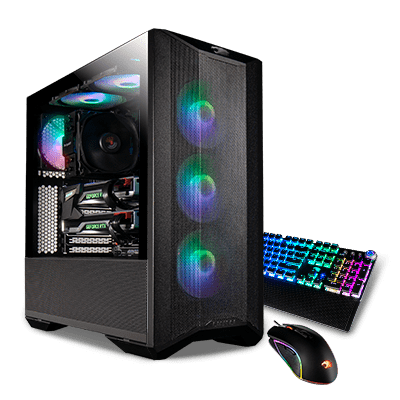 Intel Z690 i9 DDR5 Configurator

(4)
Operating System
Windows 11 Home
Processor
Intel® Core™ i9-12900KF CPU
Video Card
GeForce RTX 3070 - 8GB
Memory
32GB DDR5-5200MHz RAM
Motherboard
ASUS Prime Z690-P
Primary Storage
1TB TeamGroup Z440 M.2 NVMe SSD
| Games/FPS | 1080P | 1440P |
| --- | --- | --- |
| Lost Ark | 235 | 220 |
| Fortnite | 325 | 110 |
| CSGO | 300 | 300 |
| GTA V | 185 | 80 |
| League of Legends | 260 | 255 |
| Call of Duty Warzone | 190 | 130 |
| Valorant | 450 | 405 |
| Elden Ring | 60 | 60 |
ABOUT iBUYPOWER GAMING PCS
In 1999, iBUYPOWER began building high-end gaming PCs. Due to the rise in esports popularity, we focused on developing products for serious video game lovers. Whether you're looking for gaming desktops or a custom gaming PC, iBUYPOWER is the ideal shop for you.
Shop iBUYPOWER for Custom Gaming PCs
At iBUYPOWER, we provide customers with exceptional Prebuilt Gaming PCs designed to address different price points. You can check out our Gaming Deals to enjoy massive savings. We change our promotions every week, so bookmark the page to discover the latest deals!
However, if you prefer a custom gaming PC, visit our Custom PC Builder to mix and match top brands like Intel, Microsoft, Western Digital, Asus, and more. If you can't find the perfect PC for you, build one like a pro.
Choosing Your Gaming PC
With our Easy Builder tool, you can develop the ideal setup based on your favorite games. Before building the best gaming PCfor your needs, consider your budget and the following factors: CPU, GPU, RAM, motherboard, and storage. We have a diverse selection of brands with different price points to match varying preferences.
Getting the Full Gaming PC Experience
If you're looking for the ultimate desktop gaming computer for the latest esports titles like Rainbow Six Siege, Apex Legends, and Valorant, here are some of the fastest processors we can recommend:
Intel Z690
Intel X299
AMD Ryzen
Finding the right CPU is the first step to enjoy an elevated gaming experience. Get in touch with us if you need help choosing the best one for you.
High-Performance Graphic Cards and Processors
Do your favorite titles include Control, Metro Exodus, and Project CARS 2? Not any graphics card can match the requirements of these games. For high-performance graphics, we recommend adding NVIDIA GeForce or AMD Radeon components to your checklist.
Are you ready to build your gaming PC? Call us now at 888-462-3899. Our gaming consultants will gladly help you assemble your dream gaming computer — one exceptional feature at a time.
Frequently Asked Questions
What Is a Gaming PC?
A gaming PC is a computer built with powerful components to elevate the gaming experience. Gaming PCs typically have improved CPU, GPU, RAM, and storage units versus ordinary computers.
What Is the Best Gaming PC for My Budget?
We have an extensive range of solutions that sell between $679 to $5,000 for high-performance apparatus. The best gaming PC is the one that meets your needs, so make a list of non-negotiables before purchasing one.
What Is the Most Important Component in a Gaming PC?
While essential components depend on preferences, we recommend following this order: CPU, GPU, RAM, motherboard, and storage.
What Is the Best Setup for Gaming?
The best gaming setup is one that matches your style. At iBUYPOWER, we offer customized solutions with the help of the industry's top brands like MSI, ASUS, EVGA, and more.
Take Your Gaming to the Next Level
Are you to elevate your gaming experience? Get in touch with our specialists now to buy or build the custom gaming PC of your dreams.