Ready to RIP with your Gaming PC, Dead Beats? The Mori Calliope Limited Edition HYTE Y40 Case and Accessories Bundle now comes as a jam-packed, killer-performance PC that's approved by the rockstar shinigami herself. Claim dibs and collect your one-of-a-kind Mori Calliope RDY offered in extremely limited quantities by hitting that 'Notify Me' button quick! GUH.
Recipients may opt-in for email notifications on an early-access availability date to give everyone a fair roll at these extremely limited systems down below! "Notify me" will begin from June 29th, 2023. General purchase date for those who did not opt-in will be announced later! Limited to North America only.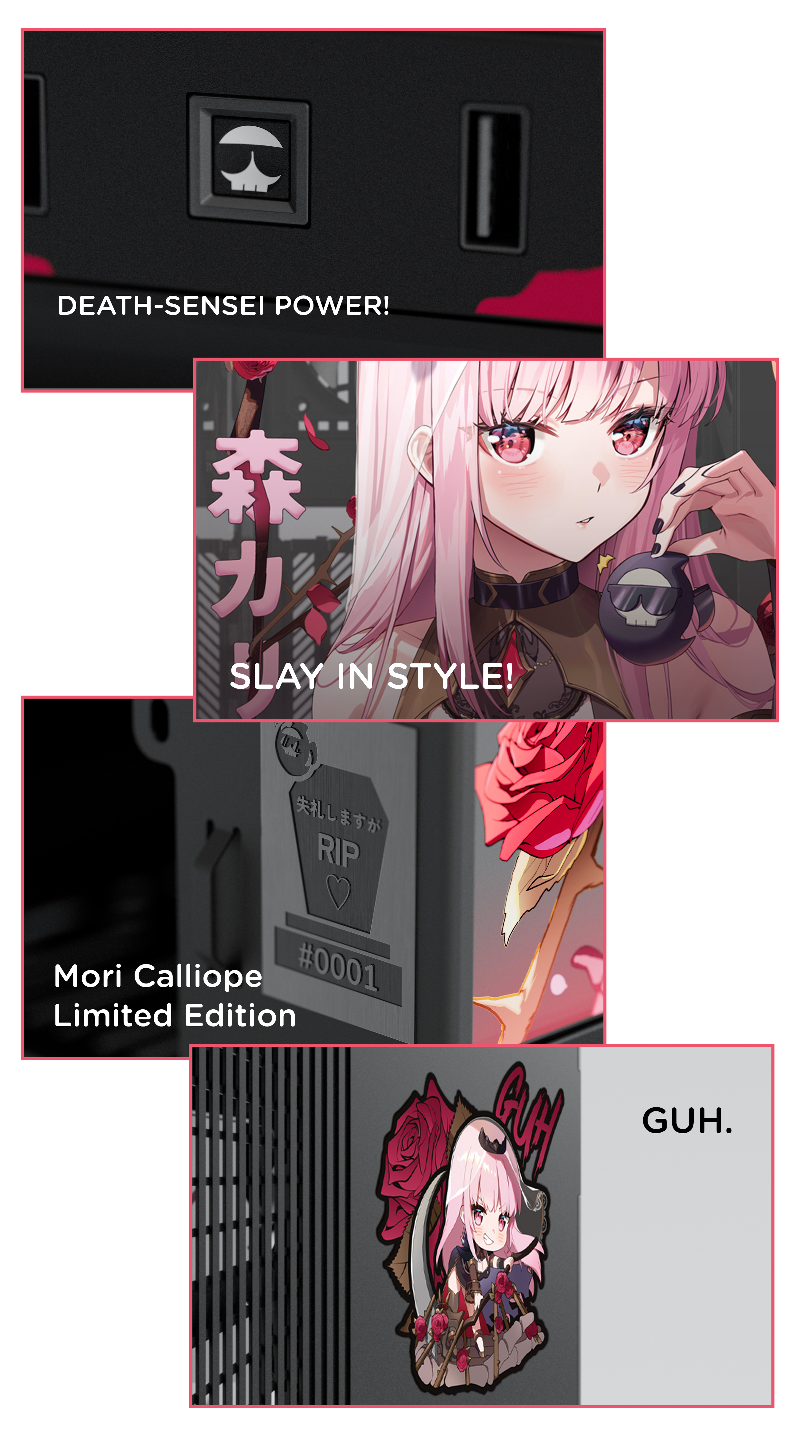 Note: In order to remain compliant with state regulations set forth by the California Energy Commission, various new iBUYPOWER systems (including 'Mori Calliope RDY') will not be available for purchase for California residents for a period up to 30 days pending an audit process. We encourage interested California customers to sign up within the individual product SKU 'Notify Me' newsletter within the checkout process in order to obtain up to date information on when the SKU is made available for immediate purchase.